As real estate practitioners, we want to know where and how to invest for the best returns in 2020. Towards the end of December 2019, Mr. Bismarck Rewane was on the Business Morning program aired on channels television where he reviewed key indicators of Nigeria's economy in 2019. (You can find the full interview on youtube)
Mr. Rewane who presently is the Managing Director /CEO of Financial Derivatives Co. Ltd and a member of the president's economic advisory team among other things discussed issues bordering around Nigeria's GDP, inflation rate and the performance of various investment options across the different sectors of the
During the interview, he remarked that there was a 25% probability that properties will be vacant just as there was a 25% chance that tenants of occupied properties were not paying rents due.
When you look at this alongside the recent Consumer Expectation Survey (CES) released by the Central Bank of Nigeria for the 4th quarter of 2019 which revealed that Nigerians will buy fewer luxury goods and large ticket items like houses in 2020, you begin to wonder if investing in real estate is a good idea.
"What is/are the implication(s) of these stats on the real estate sector, particularly JV developments?"
"Does it make sense to go into real estate joint ventures?"
and perhaps most importantly
"How can developers and landowners avoid these negative stats?"
It's not rocket science. All over the world, real estate is always ranked as one of the best investments a person can make. The real issue here is investing strategically and with the right information.
Which segment of the market is the most active and profitable with buyers and sellers?
Check out the statistics below which we got from the 'Northcourt real estate market outlook of 2019'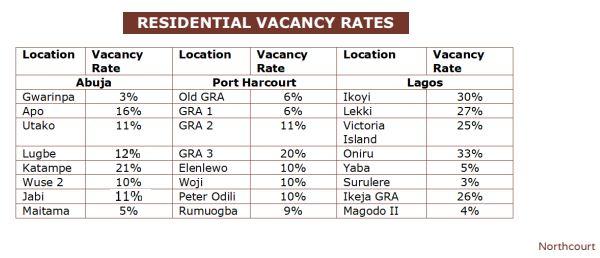 The areas with the lowest vacancy rates look like you can't go wrong as a developer going into a development.
However, does this mean the areas with a high vacancy rate are not to be touched? Not necessarily. You probably just need a different strategy – maybe execute projects with just a few units, do a lot of pre-development sales or maybe target homeowners not renters
Northcourt's findings indicate that the residential market slowed as a result of tenants choosing not to change residences, instead renewing at current or slightly reduced rate, 1

The office market also took its own share of the hit, where even though there were a few new entries and leases, the market still suffered high vacancy rates forcing landlords to re-introduce incentives similar to those used during the recession such as rent free fit out periods and back-end rent payments in order to encourage take up of office spaces. 2
According to Northcourt's report, Studio apartments, 1 bed and 2 bed flats, however continued to enjoy demand, particularly near city centers, just as retail trends supported the growth of mid-sized shopping centers, with landlords of Grade A malls having to take into consideration the country's current economic standing in dealing with tenants.

Clearly there are still opportunities, but the developer or agent need to be strategic when positioning his or her business.
So the CBN projects that Nigerians will buy fewer large ticket items including houses in 2020, but let's not forget some basic facts about the housing shortage in the country.
Going through a report by the Center for Affordable Housing Finance in Africa (Nigeria) we picked up the following:-
The World Bank forecasts that the gap between supply and demand of housing will continue to grow, estimating an annual growth of 20%.

Estimates of Output in the formal housing sector according to a World Bank report ranges from no more than 100,000 per year to an optimistic 200,000 per year. This will only be enough to cover just a fragment of the at least 700,000 units required to keep up ever increasing population and urban migration.

Despite the lull in housing supply, the rental market in Nigeria remains attractive with returns on investments in the range of 4% and 5% per annum.

Private investment will be critical to transforming the affordable housing sector in Nigeria. The government does not have the resources to solely close the monumental deficit of affordable housing.
Housing is a basic human need. If the CBN feels people will spend less on large ticket items, we can deduce going by the data above, that housing will be one of the least affected items. Luxury homes could see reduced patronage, but clearly, houses that are strategically designed and located in the right neighborhoods to meet the immediate pressing housing needs of people are sure to enjoy patronage.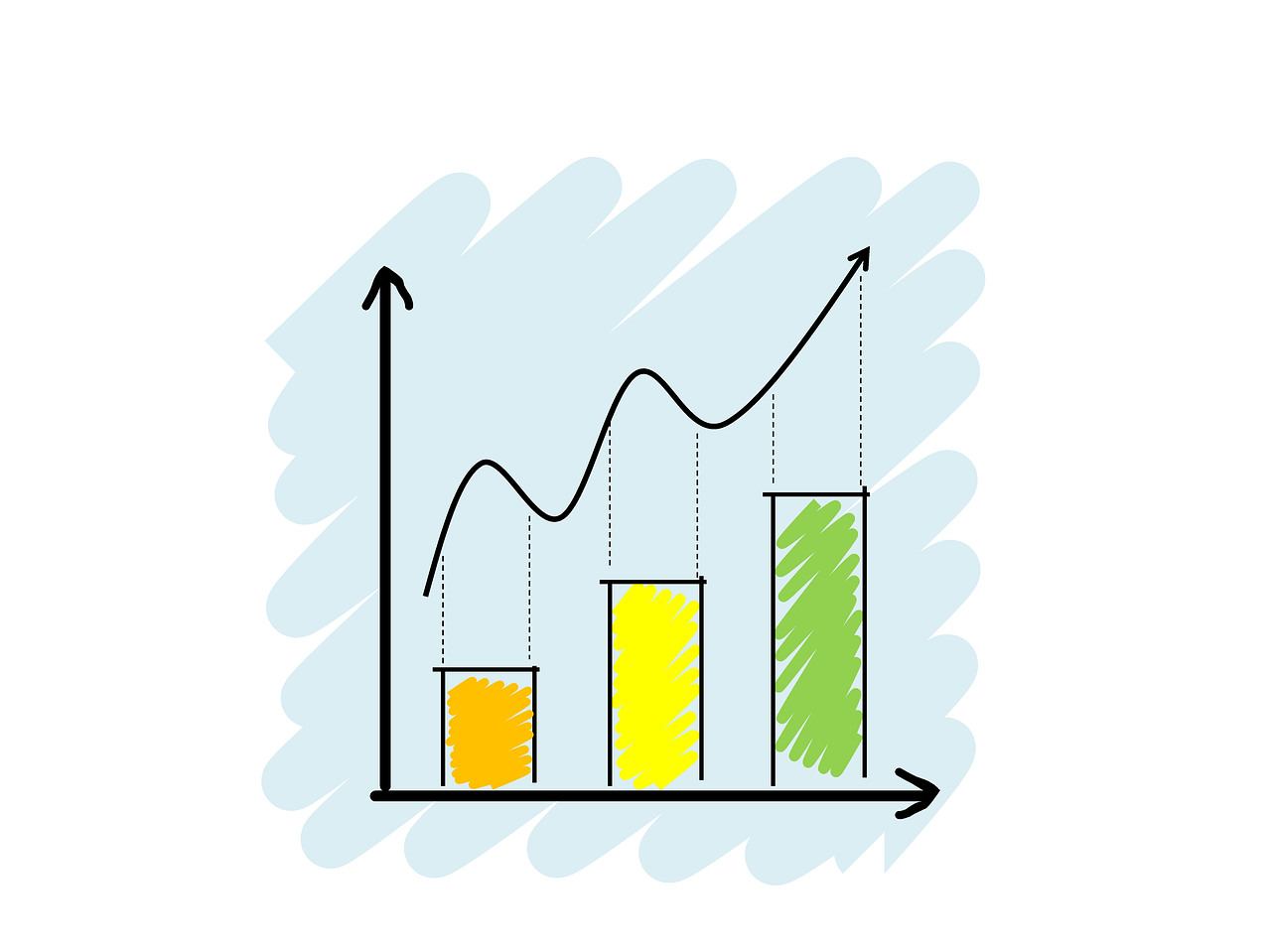 It's surely not all bleak for real estate. There is demand for housing, and by shifting focus to the development of the most in-demand types of accommodation developers still have a good chance of making returns and avoiding these negative stats.
Having said that, landowners looking to enter into joint partnership must also be willing to shift their stance on their proposals as well as the terms of JV deals to meet the realities of the market and deliver a profitable project.
Developers, agents, la
ndowners need to be strategic. Research is key to making the right play and this is what's going to drive our focus at JV Pulse when promoting for Joint venture deals in 2020!
Written by Olusesi Opeyemi
JV Pulse Ltd
References
1. Nigeria Real Estate Market Outlook 2019 Pg. 11
2. Nigeria Real Estate Market Outlook 2019 Pg. 18
3. Nigeria Real Estate Market Outlook 2019 Pg. 11
4. Center for Affordable Housing Finance in Africa (Nigeria) Pg. 218
5. Center for Affordable Housing Finance in Africa (Nigeria) Pg. 218
6. Center for Affordable Housing Finance in Africa (Nigeria) Pg. 219
7. Nigeria Affordable Housing Project P165296 (World Bank) Pg. 4